a unique and individual creation
One of the greatest joys of being a jeweller is the honour of designing and making individual pieces to commission, especially when it is to mark a special occasion. It is a very personal process, in which you get involved as much as you wish, to direct the design of the finished piece. I act as your guide and bring your ideas to life.
Be it an engagement ring, special birthday, anniversary or just to treat someone or yourself, having something made specifically for you is a very special thing.
From your brief I create design drawings to visualise the finished piece, until you are happy. In some cases I then set about making a prototype either in wax or base metal to ensure everything is as anticipated in 3D form. The final piece is then hand forged or cast in your chosen metal, finished, polished and set with any gems or pearls included in the design. The process takes around 4-6 weeks, depending on the complexity of the design and of course how quickly we reach a design that you are happy with.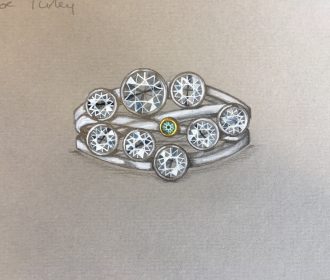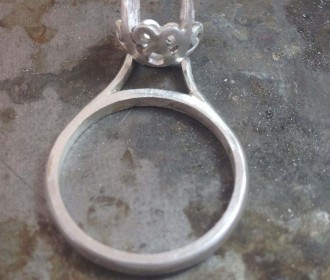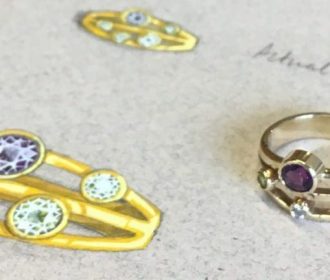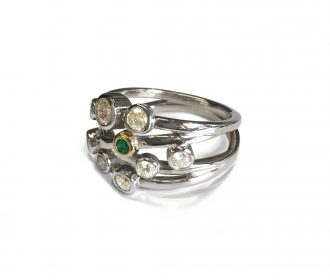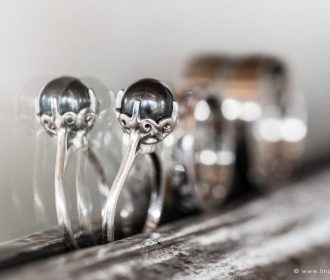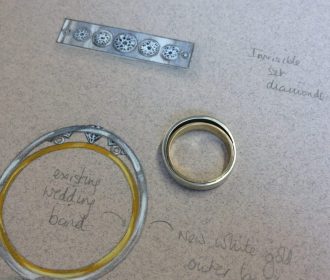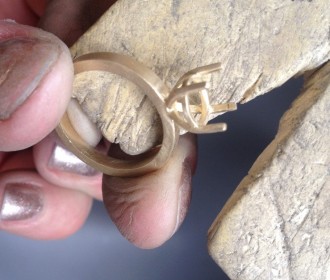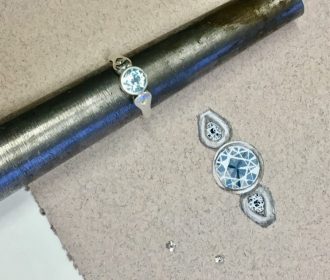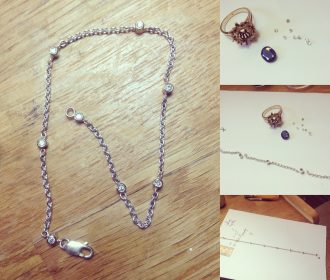 Got an idea for a bespoke piece? Send it through and I'll let you know how we can bring it to life.