It's nearing crazy-time again (I love it really), and it seems to arrive earlier each year.
But it's good to plan ahead, especially if you want to get the cream of the shopping crop, or have something bespoke made for a 'knock their woolly socks of' kind-of gift.
There are a couple of opportunities for any early birds to get Christmas gifts well and truly sorted over the next two weeks, whilst having a spot of fun t'boot.
Next Friday, 10th November, Fisherton Mill will be hosting their annual Christmas evening event, and the following week, on the 17th November the MAKE 17 Exhibition opens with a bit of a shindig at the Devon Guild of Craftsmen in Bovey Tracey, Devon. I'll be taking part in both of these – read on for more details.

Fisherton Mill will be opening its doors the evening of Friday 10th November for it's annual Christmas soirée, kicking off the season with festive drinks, nibbles and 10% off your early Christmas pressie purchases.
The RUBI WARREN studio will be open as well, and I'll also be giving 10% off any purchases or bespoke orders taken on the evening. The cut-off date for any bespoke Christmas gift commissions is November 18th – so it's a good night to get any custom orders in the bag too.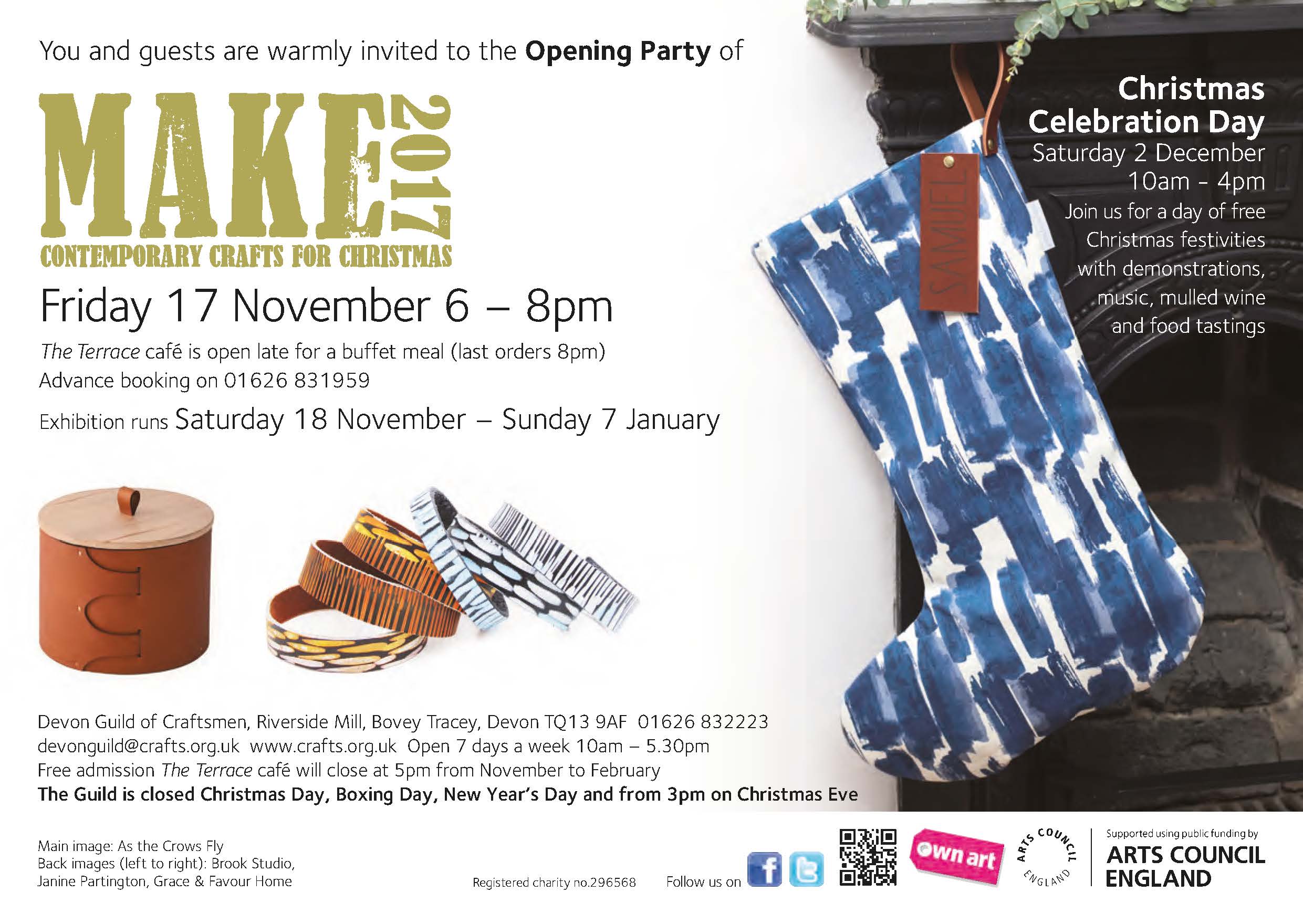 The Devon Guild of Craftsmen will be holding their annual Christmas selling exhibition, showcasing some of the best contemporary craft from UK based designer-makers. With a wide selection of disciplines to choose from, and a range of prices to suit all, it's an ideal opportunity to buy an individual, handmade gift for Christmas.
And for those with little ones in tow,  there's some DIY activity going down for the kids to make festive crafts, in the gallery. Bonus – hands free shopping! What, there's more? Oh yes, why not stay out of the kitchen for an evening as well, and treat yourself to the special buffet table in the Terrace Cafe! What more could you ask for?