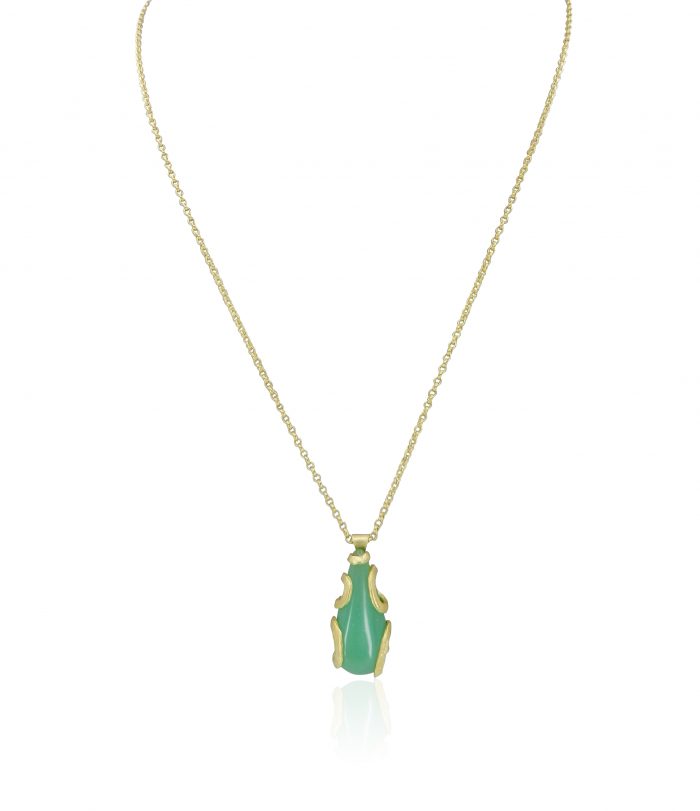 Chrysoprase pendant
£399.00
18 kt gold plated sterling silver chrysoprase pendant
Additional Information
Additional Info
Gorgeous vibrant green chrysoprase pear drop in an organic formed setting of 18 kt gold plated sterling silver.
Chrysoprase is a green chalcedony that resonates with the heart chakra with a strong healing energy connected to nature spirits. It helps us foster loving thoughts towards each other and our natural world, to release fears and balance emotions.
It is also thought to be a stone of youth, helping us maintain youthful spirit, outlook and energy, as well as recovering from degenerative dis-eases.