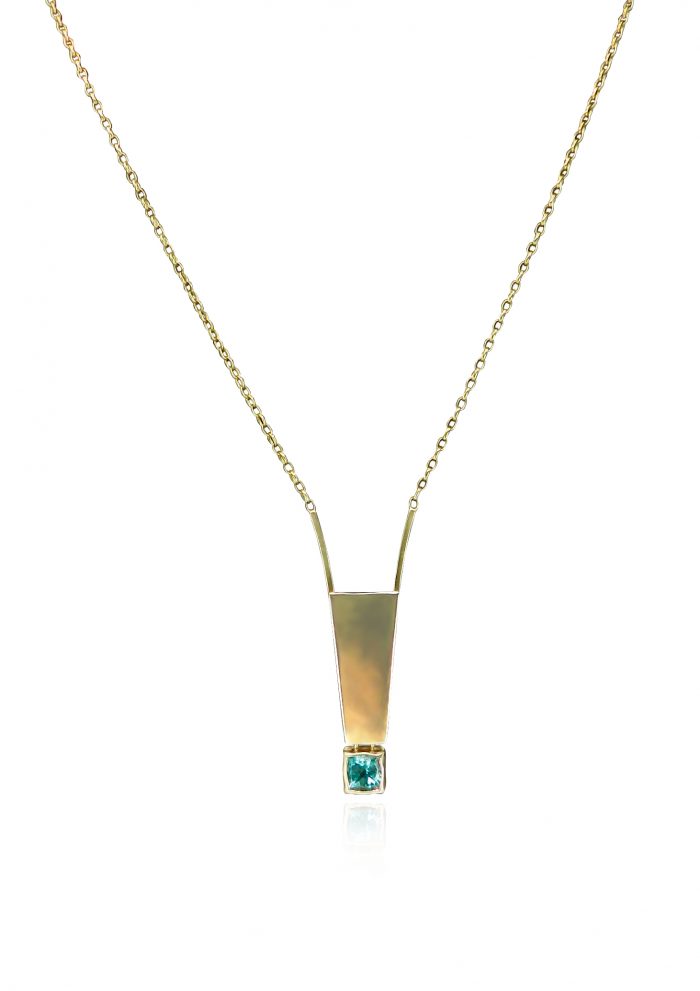 Apatite and gold necklace
£950.00
Additional Information
Additional Info
Beautiful azure blue apatite in a striking 9 ct gold setting.
Hand made and hallmarked in the UK.
Blue apatite helps us activate (or reactivate) our psychic capacities – cleansing the energetic frequencies of our mental body and stimulating visionary states.
It has an uplifting energy and can help you gain higher perspectives on situations, stepping outside of emotional responses.
Physically it soothes headaches and stimulates the eyesight. Good for computer users, jewellers and others using their eyes intensely.