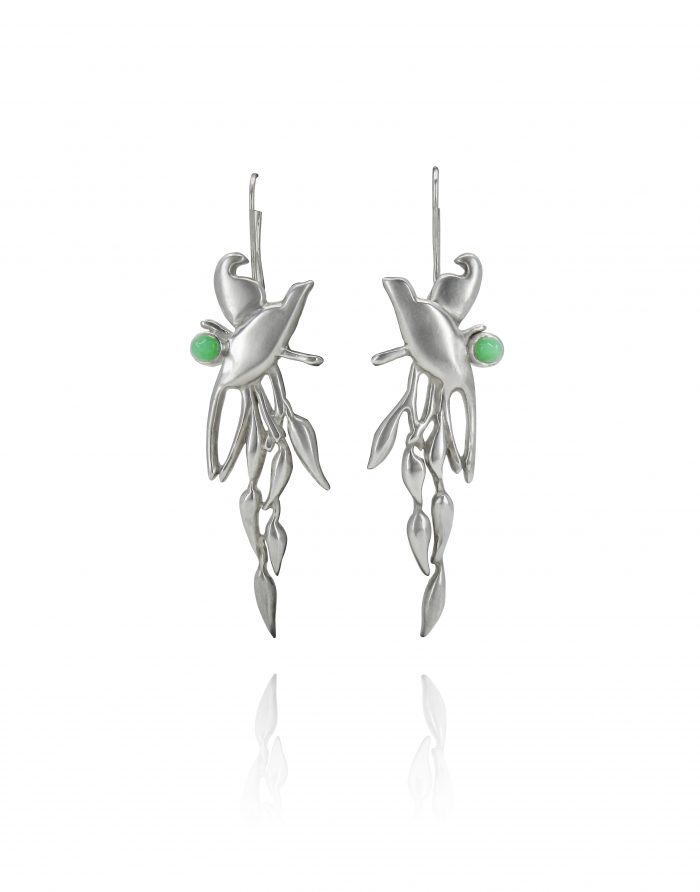 Bird of paradise drop earrings with chrysoprase
£227.00
Sterling silver earrings with chrysoprase.
In stock (can be backordered)
Additional Information
Additional Info
Hand carved and cast in sterling silver, set with a vibrant spring green chrysoprase bullet.
Earrings measure 6.5 cm drop.
UK Hallmarked.
Available in alternative metals and gemstones.
Reviews (0)
Only logged in customers who have purchased this product may leave a review.