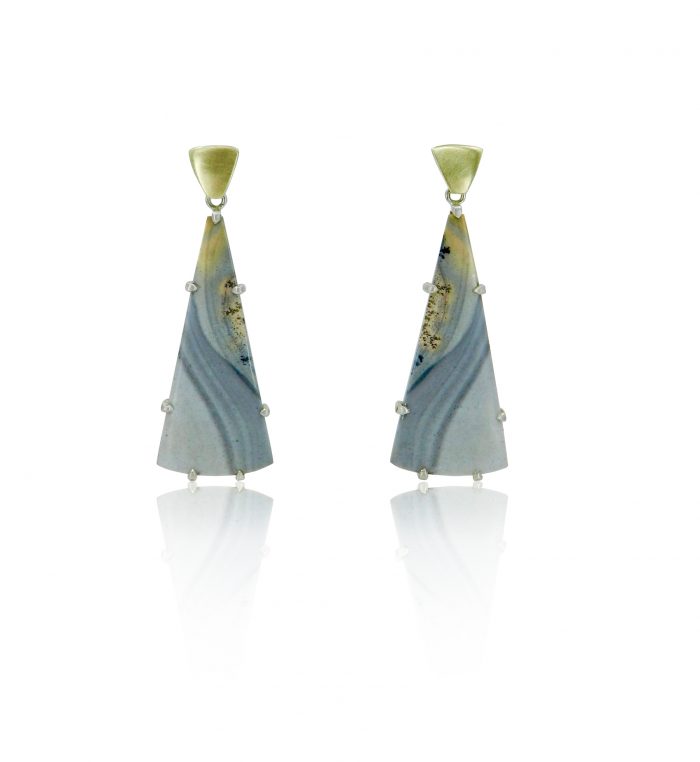 Grey and honey agate earrings
£340.00
Grey and honey agate 9 kt gold and silver drop earrings
In stock
Additional Information
Additional Info
Elegant lines of geometric shapes contrast with the flowing lines of natural grey and honey dendritic agate crystal in these earrings creating a subtle yet dramatic effect.
Made in 9 kt yellow gold and silver, reflecting the soft tones of the agate.
UK Hallmarked.
Agates include all number of chalcedony, available in a variety of colours. Generally they are regarded as stabilising and strengthening influences on our energetic bodies. Dendritic agate promotes growth and wisdom through inner work, resonating with all the chakras and the earth element.