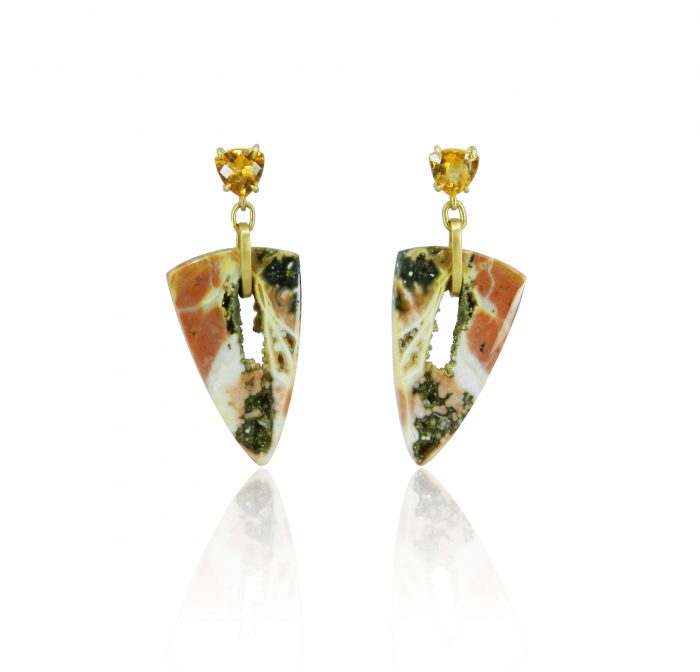 Maderia citrine and druzy jasper earrings
£395.00
Additional Information
Additional Info
Tones of gold, amber, yellow and browns give these natural crystal earrings a warm glow.
Jasper is a crystal for physical strength, vitality and stability. The earthy tones of these crystals emphasise its grounding effects and connection to the root chakra our creative centre.
Citrine works with our personal will and clarity to help with manifestation.
Handmade in sterling silver and plated with 18 kt gold.
Pierced ear fittings.