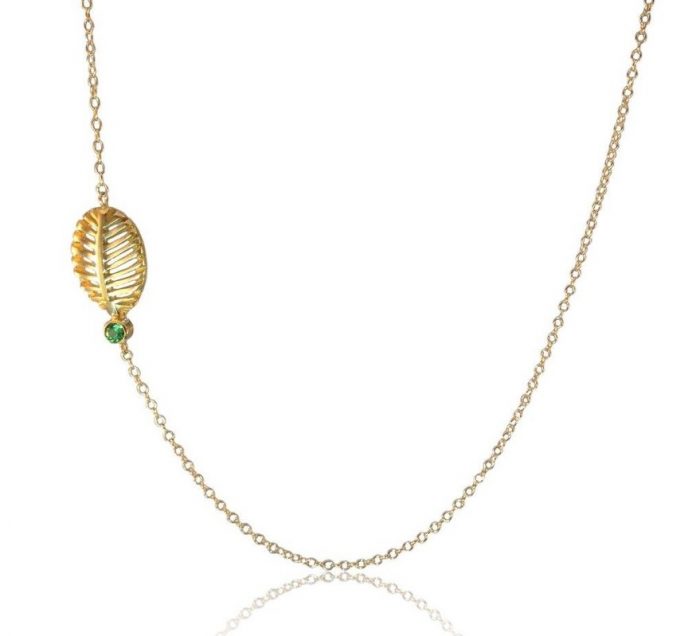 Palm chain necklet
£453.00
Available on back-order
Additional Information
Additional Info
18 ct yellow gold necklet with palm leaf detail set to the side. Set with a green Tsavorite Garnet round.
Total length 18 inches
UK Hallmarked.
Available in 22 ct gold plated sterling silver set with green Tourmaline, and sterling silver.
Additional information
Reviews (0)
Only logged in customers who have purchased this product may leave a review.